Hello, Recruiter! We're here with new features for you!
🚀

Candidate Timeline
With the candidate's timeline you can access the candidate's entire application process history.
This feature is important so that you can retrieve information about your candidate's progress within your recruitment process.
How does it work?
First choose your position and candidate. Just below the candidate's name you will see the candidate's application date highlighted in blue:
All updates will be organized by the date of an occurrence. When multiple updates are made on the same day, they will be grouped together.
Want to know more about this new feature? We have prepared a complete article for you to learn in practice how it all works!
💡
Position Events: history is now grouped by dates!
In events, you'll be able to view all of the position's history. Every time a position is approved in a requisition workflow, published, edited etc.
To view position events, go to the position management page and click on the position title. An "Indicators" and "Events" tab will appear. Click on events to view position events:
With this feature you can follow, for example, a position's approval workflow and keep yourself updated and organized with everything that is happening!
It's pretty easy!
Any doubts? Access the full article!
🚀
Managing the candidate video requirement
Now, the video recording step can be optional for candidates, it's up to you to define.
To do this, just check the required video option, as shown in the screenshot below.
Important: By system default this box will always be unchecked. The video recording will be optional for all positions.
→ Any questions?
Access the full article with everything you need to know about the feature + a video that helps you take advantage of this new feature even more!
🚀
Export resumes with Plooral Hire
If you'd like to learn how to export an applicant's resume please keep reading!
First select which candidate resume you would like to export. Once selected and if you're on the candidate's profile, you will see a blue icon in the lower right corner of the screen: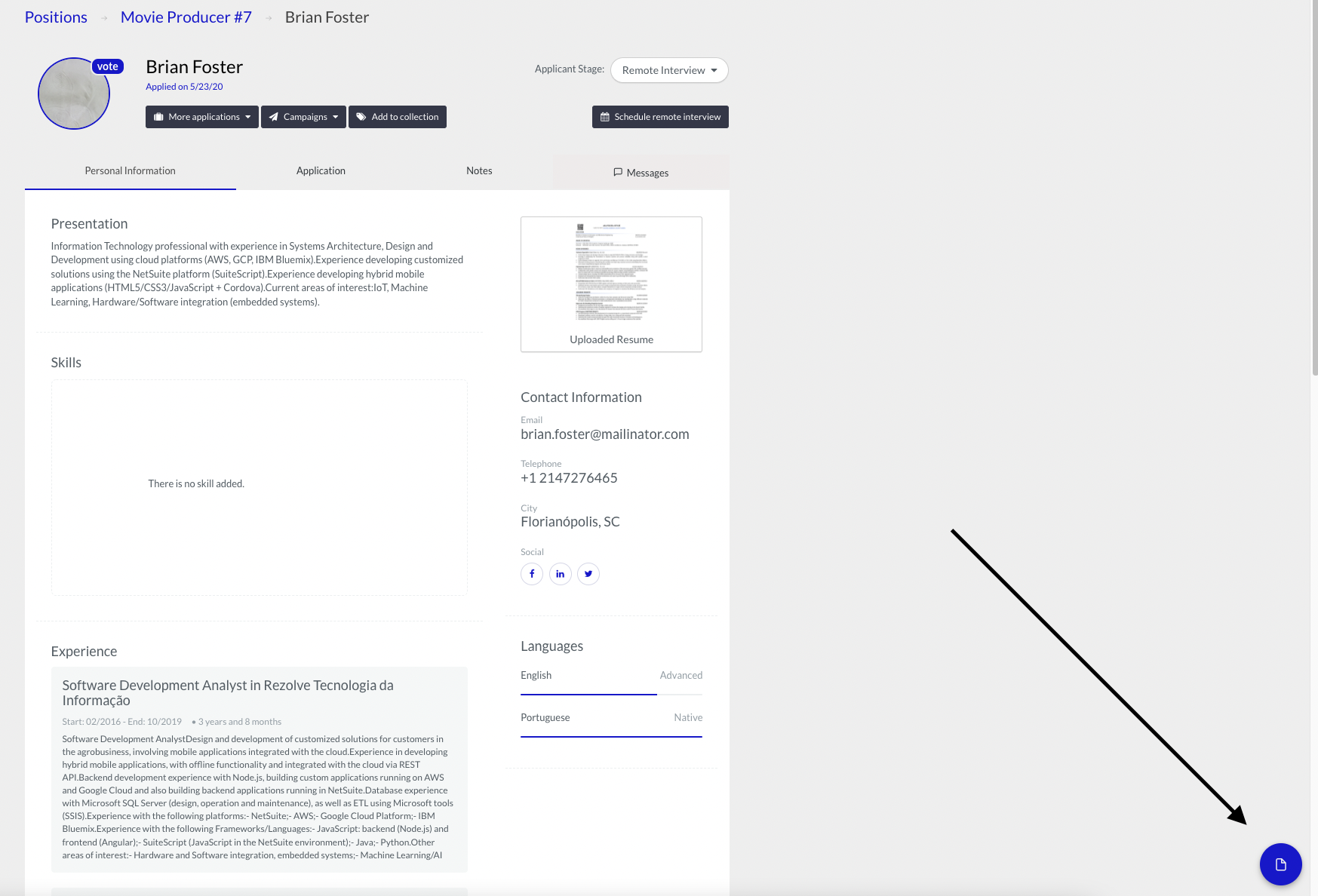 By clicking on the resume you'll then be able to select which information you want to export:
If the position does not have the questionnaire stage, this field will not appear when exporting.


Important: You can also export resumes from your candidate database, but the process is a bit different, the export button appears within the resume, as shown in the screenshot below: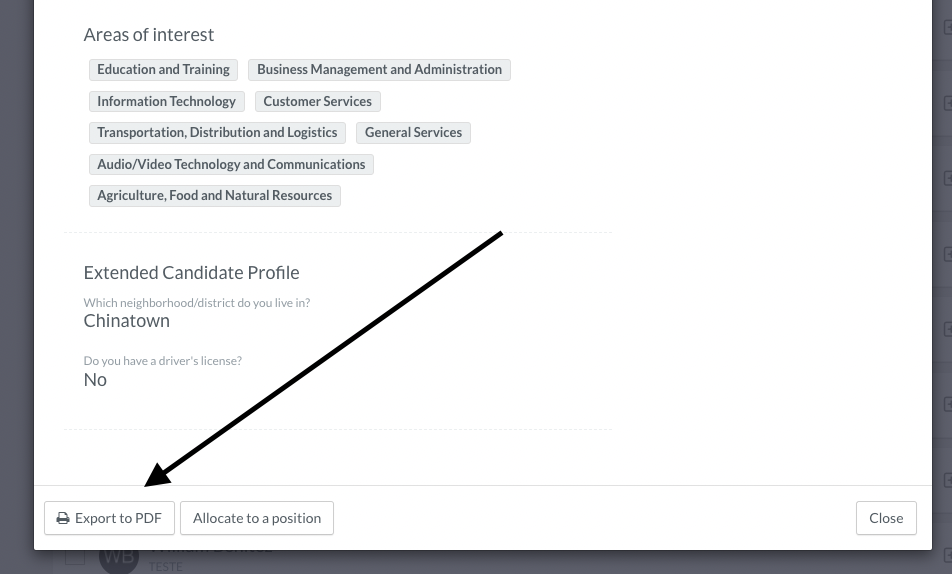 In the candidate database resume export, you will not be able to choose additional fields.
→ Access the complete step-by-step to learn more!
Want to understand how it all works inside Plooral? Your wish is our command! We have prepared a complete article (with practical examples)!
🔍And finally... you asked and we listened! Now the name of your candidate appears in the message box, making this communication process even easier😉
We hope these new features will improve your experience with Plooral Hire even more! If you have any questions, let us know!💙
Have a nice day and #LetsHire🔥