Hi, Recruiter! In this post let's learn more about Frequently Asked Questions template.
Frequently Asked Questions is one of the online pre-application process stages. This stage is important because you can use it to align all of your company and position expectations with your candidates. About 40% of candidates leave the application process in this phase, which proves how important this step is to either engage or screen out your applicants.
Tip: Always have your FAQ template ready before creating your positions.
Here are some examples of questions and answers you can add to your FAQ template:
Which team will I be working with?
What are the most important skills I should have to succeed in this role?
What is the company's main product/service?
What is the work environment like?
Will I be going to an office?
Remember: Add all the information you think is necessary for the candidate to know before interviews! Align expectations again by repeating information that can be found on your job description.
To create your FAQ template, go to "Settings"→ ​​"Frequent Questions".
You can create as many templates as you want, just click the + (more) button: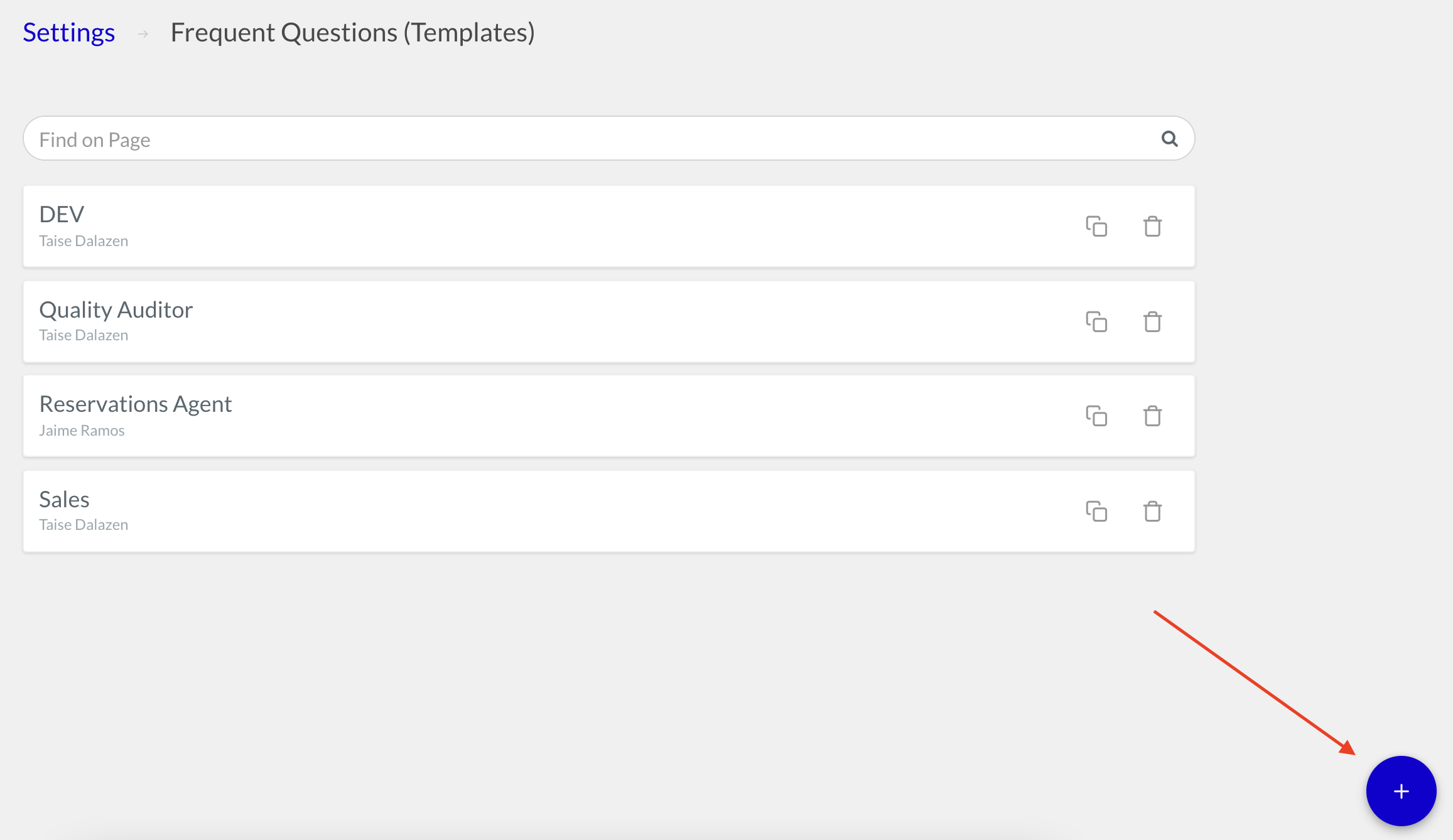 Clone a FAQ template just by clicking on the icon highlighted below:
The Frequently Asked Questions will appear to the candidate in this format:
By clicking on each question, the candidate will see a drop-down with the answer to that question.
Our team is happy to help if you'd like to learn more about this feature!💙