Hello, Candidate! It's great to see you here!
Today we are going to look into how to submit an application via the app. The process is very simple!
We've already shown you how to register for the app here.
After finding the position you're interested in, when you bring up this position you will find the "Apply" button:
Then, the following screen will appear, showing all the steps to complete the application: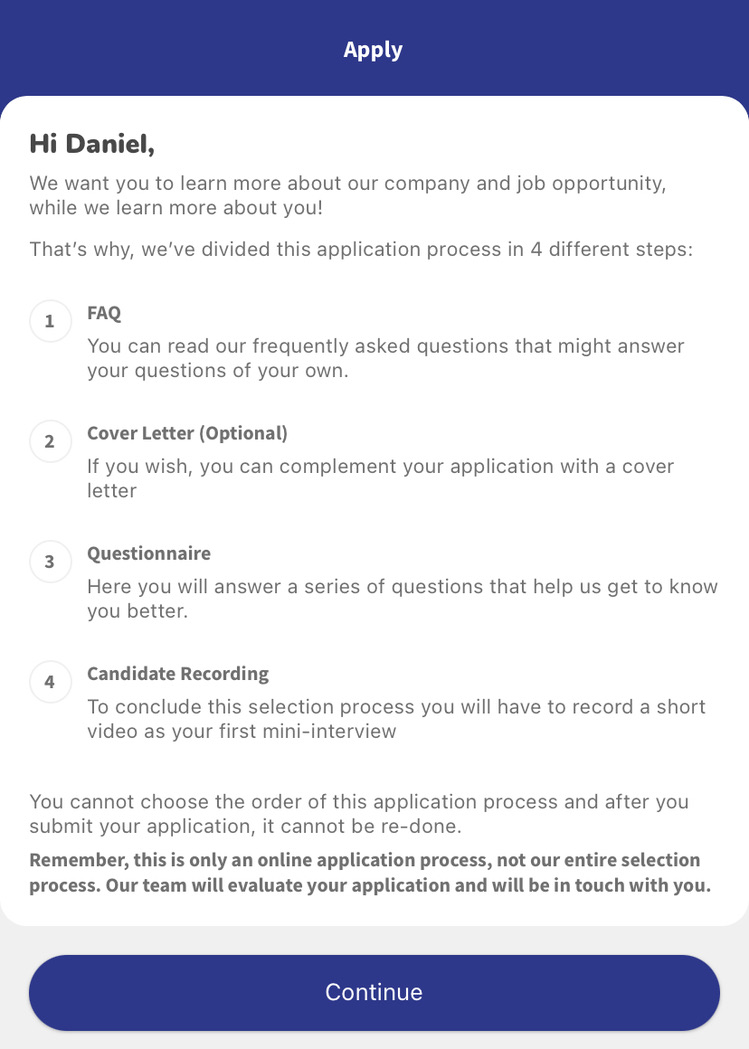 TIP: Different positions can have completely different steps – these steps are defined by the recruiters.
FAQ
By clicking on "Continue", you will go to the first step of the process, just click on "Begin":
On the Frequently Asked Questions screen, you will find important questions and answers about the company/position. The number of questions is defined by the recruiter.
Clicking on "next" will take you to the next step, but first a message will appear asking if you are still interested in the position:
Cover Letter
Clicking "YES will take you to the screen below, where you can attach your Cover Letter. This step is optional. If you prefer, you can skip this step:
Questionnaire
In this example application, the next stage is the Questionnaire. Note that you will always be informed of what the next step will be: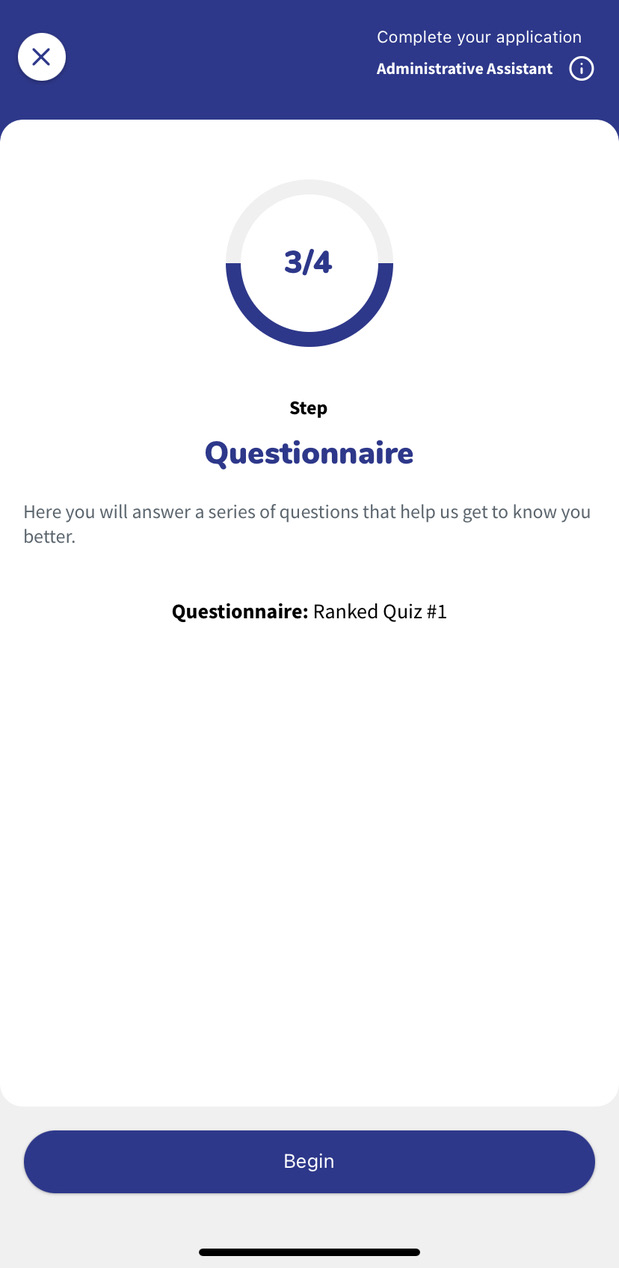 If the questionnaire has a timer, a message like this will appear to inform you of the fact:
By clicking on "Proceed", you will go to the questions.
NOTE:
This is where the timer will appear.
Here you can see the number of questions in this questionnaire.
This is where to input your answer. Once you've answered, the button (4) will be highlighted, showing that you can move on to the next question.
IMPORTANT: Questionnaires can have various question structures: open-ended, multiple-choice, selection questions, etc.
Video
The video stage (if the recruiter has enabled it) will always be the last stage of the application.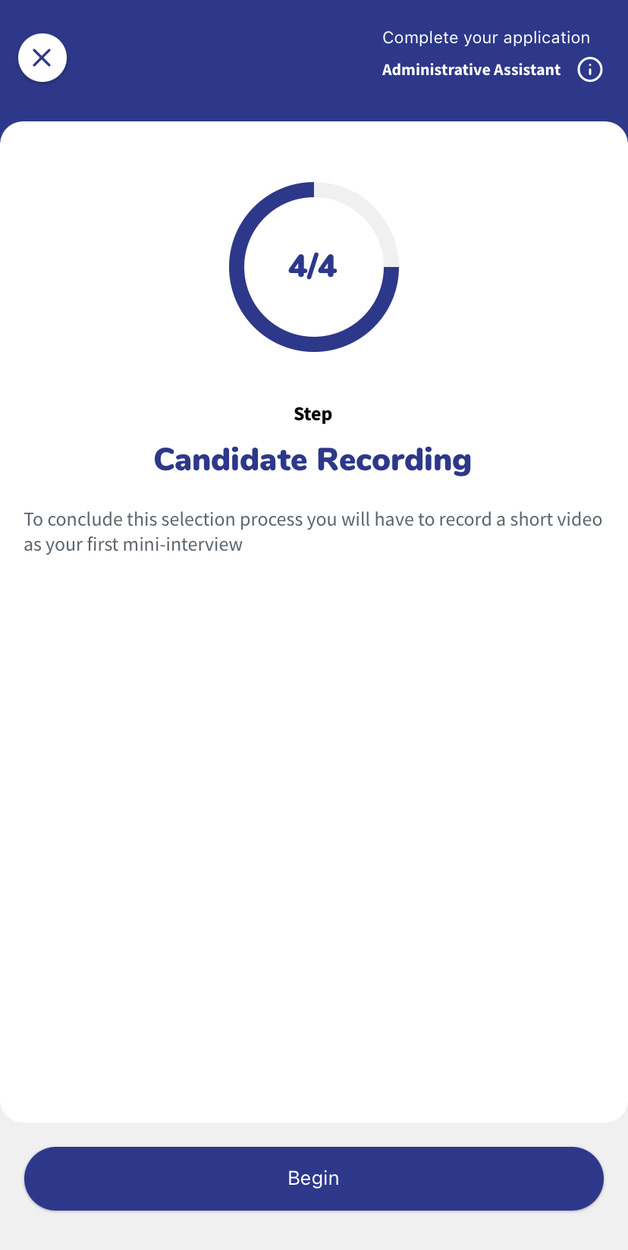 Clicking "Begin" will take you to the recording guidance screen:
So, just create your recording to complete the application. If you like, you can redo the video as many times as you like before uploading it – just click on redo:
After completing the application, you will be able to evaluate the process by providing a score from 1 to 10:
Afterward, you will be able to track your application through the "Applicatons" icon:
You can send messages to recruiters for positions for which you've completed an application. Just click on the application:
All done! Now, just sit back and wait for feedback on the progress of the selection process. And if you have any questions, just open a ticket to our support team!💙