Hello, Candidate! Let's get to know the icons in the Plooral app!
In this post, we'll explain how you can view your ongoing and completed applications, follow the progress of your selection processes, send and read messages sent by the company, and much more!
The icons you will see in the app are: Explore, Saved, Applications, and Profile
Let's see the function of each one!

1. The first icon is "Explore". This is your app's home screen – it's where job suggestions will appear based on your areas of interest, and where you can search for jobs using the search field at the top of the screen: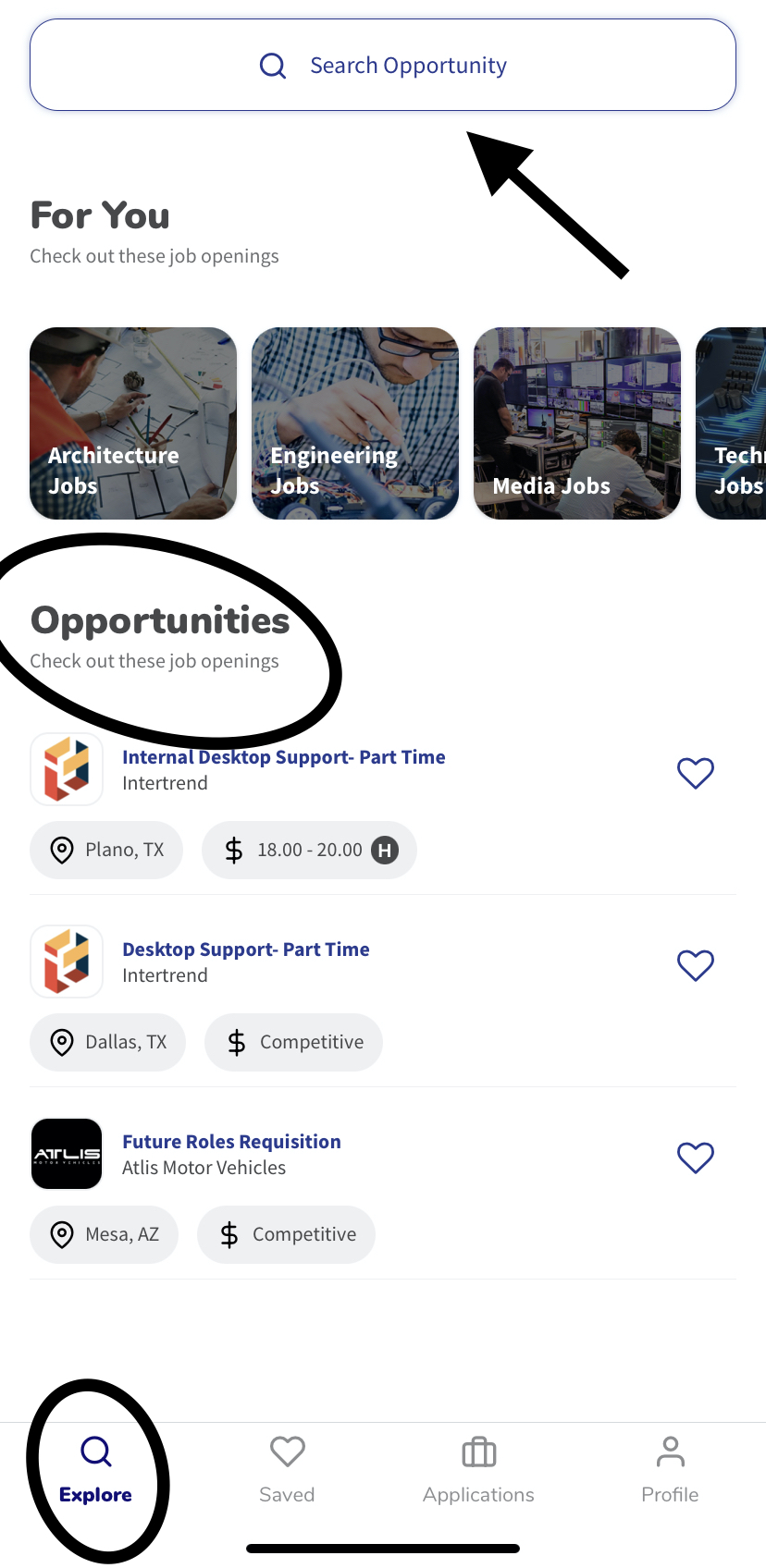 By clicking on "Search Opportunity" the below screen will appear, where you can filter your positions of interest based on the title, company, job ID, salary, location and category of the position: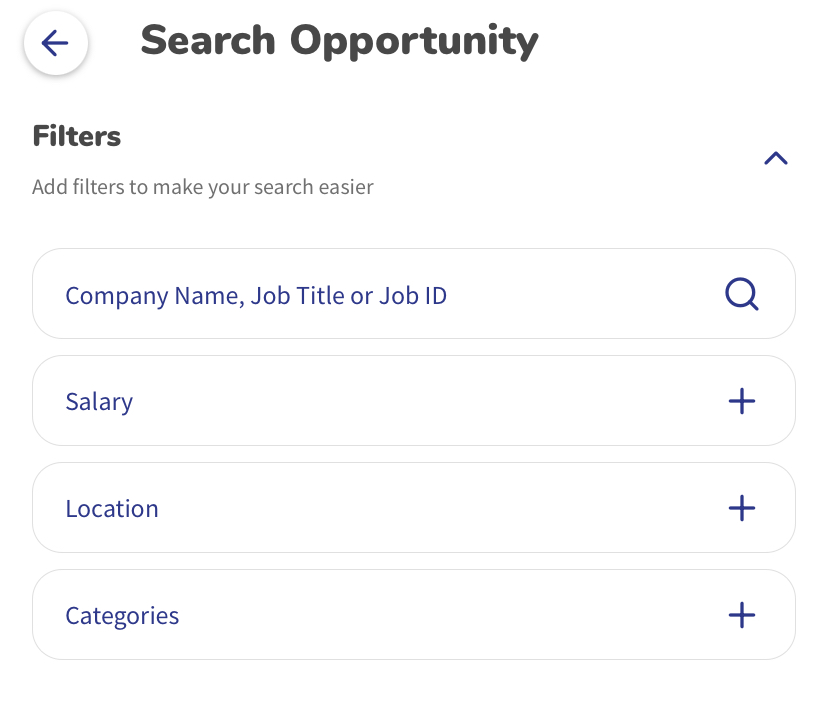 2. Next we have the "Saved" icon, where you can quickly access all the searches and opportunities that you have saved by clicking on the "heart":
3. The "Applications" icon is one of the most important for the candidate. This is where you can monitor your ongoing and completed applications. This is also where candidates can access interview invitations:
4. The "Profile" icon: on this page, you can perform various actions, such as Open a support ticket if you have any questions or difficulties, access our Help Center to search for articles and support materials, and Edit your Profile to update your personal and professional information.
Clicking on Edit Profile will open the screen below, where you can update all your information and even attach or update your PDF resume:
All done! We hope you've enjoyed this post about the icons you'll find in the Plooral app!
If you have any questions, just open a ticket to us!