Hello, Candidate! Learn how to open a Support ticket on Plooral!
If you have any questions during your application process, rest assured. We have a top-notch Plooral support team that will help you to the best of their abilities.
Here we will show you two ways to get in touch with them: via the app and on your computer.
VIA THE APP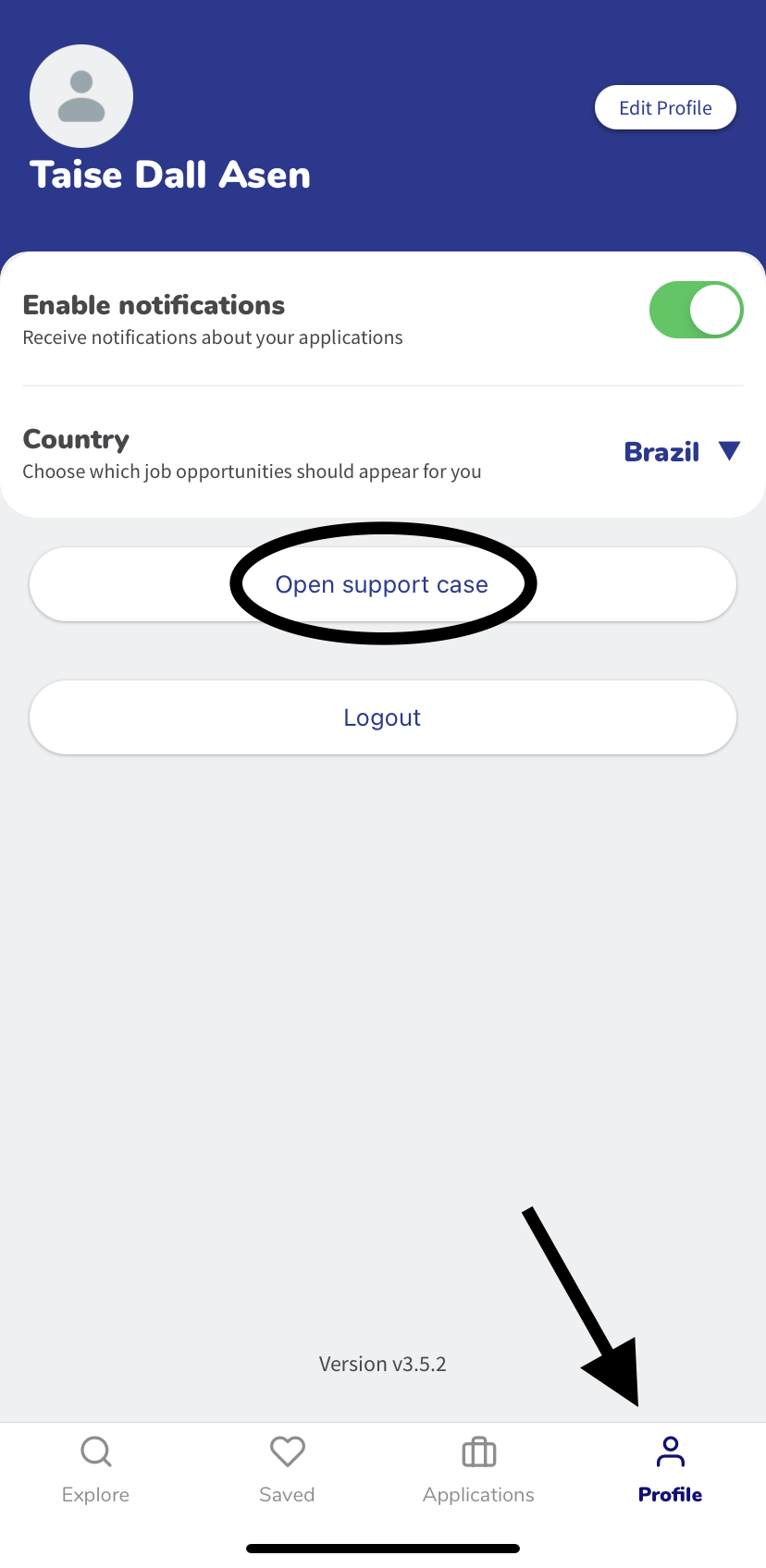 Then the following screen will open:
You will be asked to select one of the options below. It is important to describe your suggestion, question, or problem in detail: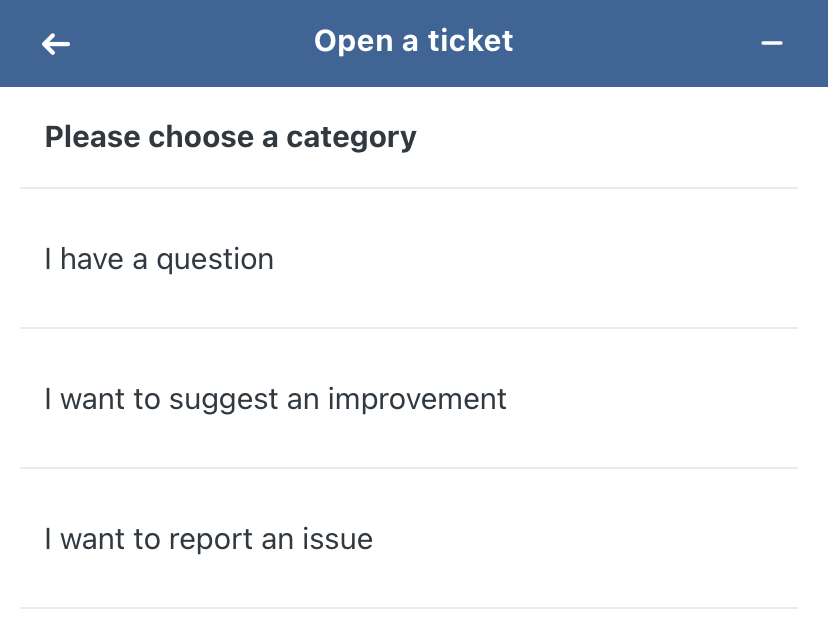 Tip: For our support team to help you in the best possible way, make sure you include as much information as possible.
For example:
Supply the name of the COMPANY / POSITION you are applying for.
If you have any difficulties with a particular stage of the process, please let us know which STEP you are attempting, and what is happening (if a message appears, what information you need to know to complete the application, etc.).
If you identify any errors, please send us a screenshot to facilitate our analysis.

OPENING CALL VIA COMPUTER
On your computer, the process is even simpler. Whenever you are on an Plooral position page or undertaking any application process, there will always be a "Help" button in the lower righthand corner of the screen:
By clicking on this button, you can access articles from our help center or open a support ticket to our team.
As in the case of the app, make sure to add as much detail about your question or problem as possible.
EASY, isn't it?
Our team is always here to help you!💙