Hello, Candidate! Create your Plooral profile!
If you already have an Plooral account or have already applied for one of our vacancies, click on option 1 and enter your e-mail address.
If you have never registered before, just click on option 2 to create a new account:
This process only has to be carried out once. The information will be used for other application processes that you participate in, even for different companies. You will be able to edit the information, if necessary, by accessing your PROFILE.

It is very important to fill out as many fields as possible. Your profile will be one of the first things companies look at during their recruitment process.

If you've already applied for a position with Plooral, you already have an account! Your password was emailed to you the day you first applied.
Here we will show you step-by-step how to create an account for the first time
Then, after clicking on option 2 (Create new account), the following screen will appear for you to fill out: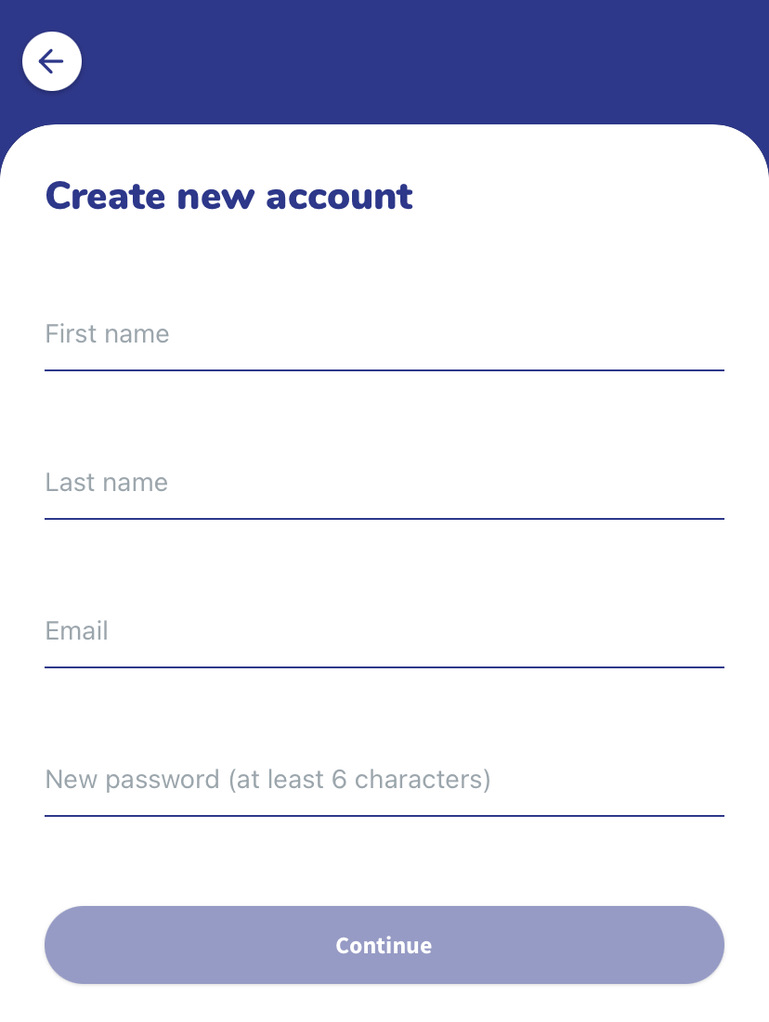 Now you can add a profile photo or skip this step and add a photo later.
Next you will enter your "Personal Details":
After completing this form, the following message will appear, inviting you to import your resume in PDF format. If you don't have a resume ready, no problem – just skip this step and import one later.
PROFESSIONAL EXPERIENCE
In the Professional Summary section, you must add a summary of your career so far.
Title: Enter the last position you held or the position you currently hold.
Summary: Please provide a breakdown of the activities and functions you performed/exercise within this position or a summary of the type of professional you are, the activities you like to perform, what you are looking for, etc. Think of this field as a mini intro to yourself.
For example:
Then click on the blue "Add New" button to start adding your professional experience.
Clicking the button will open this screen:
In the Work Experience section, enter a summary of your professional trajectory and details of all the companies you have worked for in the past.
When you add your Professional Experience, you must fill in 5 different fields:
Company name: Company you worked for

Title: Position you held in the company

Location: Where you worked

Period: Start and end date of the position

Position Description: Description of activities
ACADEMIC TRAINING
On this screen, you will be able to include all the courses you have taken and your academic background (undergraduate, graduate, etc.), both those still in progress and those that you have completed. Just click the "Add New" button:
And then:
SKILLS
Here you will be able to search for and select the competencies you have that may be compatible with the positions you are looking for.
This part is extremely important, as recruiters will be able to do intelligent searches using the keywords you use in this part of your profile, to look for candidates with profiles that interest them!
LANGUAGES
Choose the additional languages ​​you understand and/or speak. You can select one or more languages!
AREAS OF INTEREST
Now choose the areas you are looking to work in, according to the positions that interest you.
It is very important to carefully select these categories, as the application will use them to suggest positions for you!
**You will also only be able to apply for jobs that match your areas of interest. But don't worry, you can edit those areas at any time.
THAT'S IT!
After entering all your information, your registration is complete. Now you can start looking for positions that interest you.
If you have any questions, just open a ticket to us!💙